Park City's Premier Custom Home Builder
Hibbs Luxury Homes is a full-service custom home builder located in Park City, UT.  We focus exclusively on ground-up custom home construction that reflects our clients' individual tastes and goals. Every home we build is crafted with unmatched attention to detail, exceptional client service, and to the highest standards of quality.
Our award-winning homes are built using high-performance techniques and quality-controlled materials. This "good bones" approach to construction ensures every home we deliver is more durable, comfortable, energy efficient, and has healthier indoor air quality than conventionally built and pre-owned homes.
Innovation, elegance, and excellence are the hallmarks of every Hibbs Luxury Home.
Contact us today to start your home building journey.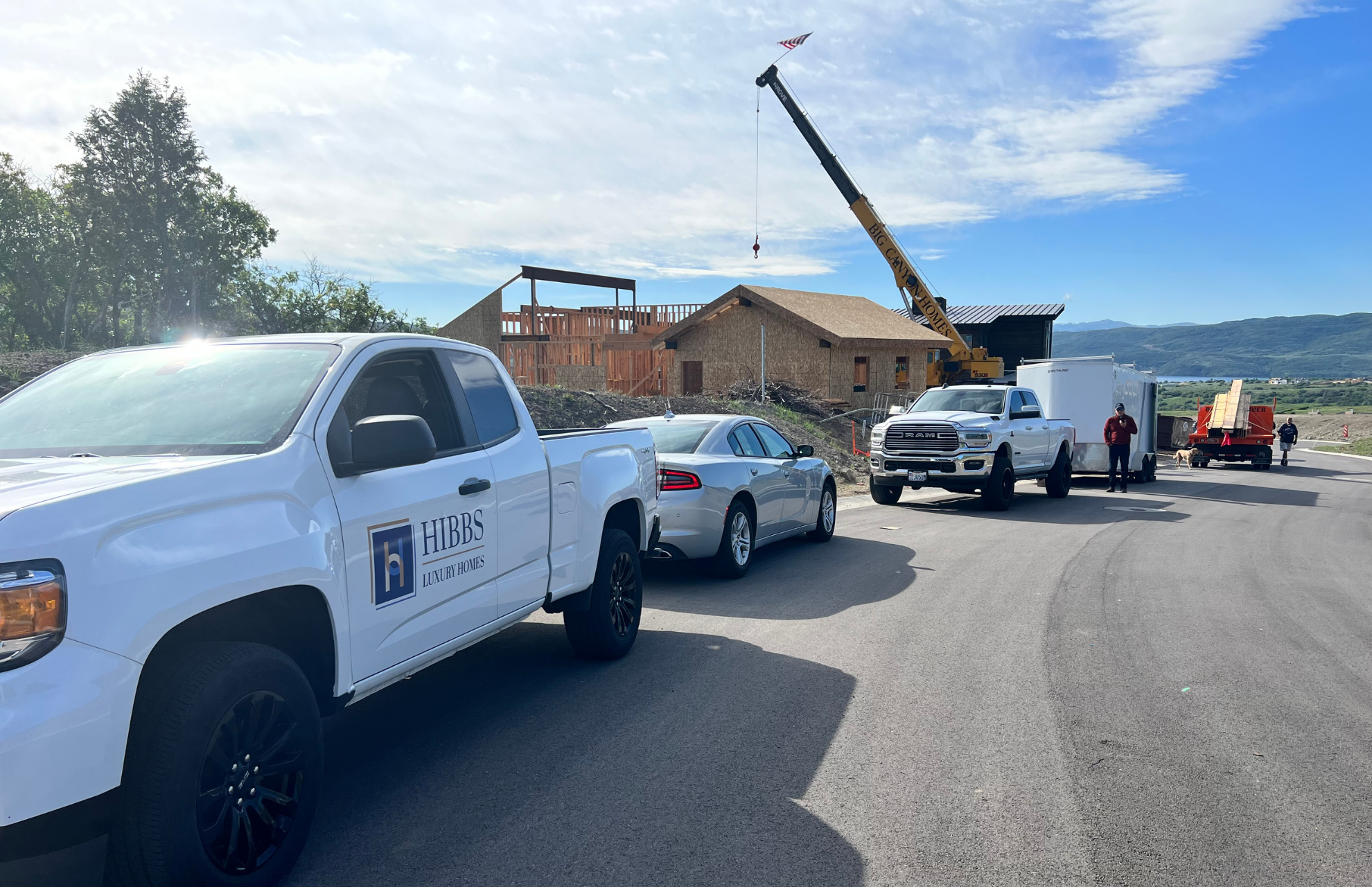 Custom Home Gallery
Explore our curated collection of unique and innovative homes that showcase the unparalleled craftsmanship and attention to detail that are a signature of our Hibbs Luxury Homes.
From sleek and modern to traditional and timeless, every home we build is crafted to achieve our clients' vision and individual home building goals. The result is a home that is as unique as the clients we build them for.
Find your home inspiration browsing through our floor plan library and gallery of recent projects, and start planning your dream home journey!

Your Dream Home on Your Land
As a dedicated custom home builder, we build on your land. If you have land you want to build on, our team will walk your lot with you to discuss topography, lot conditions, and more before you begin designing your home.
If you haven't found a lot yet, we can put you in touch with a Realtor partner who is experienced with building custom homes in Northern Utah. We can work together to help you find the right location to bring your vision to life.
If you're looking for a custom, luxury retreat, Hibbs Homes is a preferred builder for the SkyRidge Community in Park City, Utah. We have available lots in exclusive locations and with picturesque views of Deer Valley & the Jordanelle Reservoir.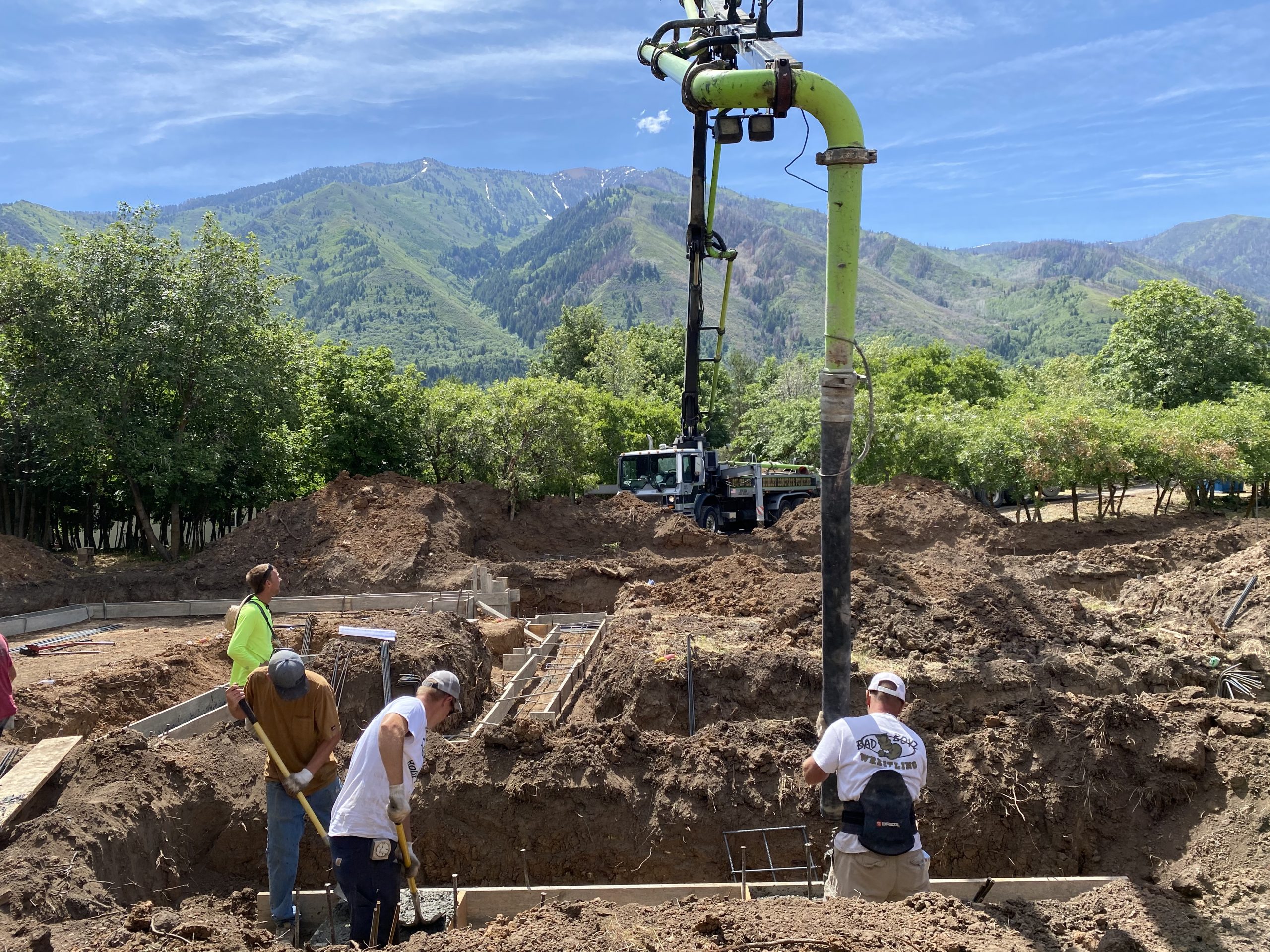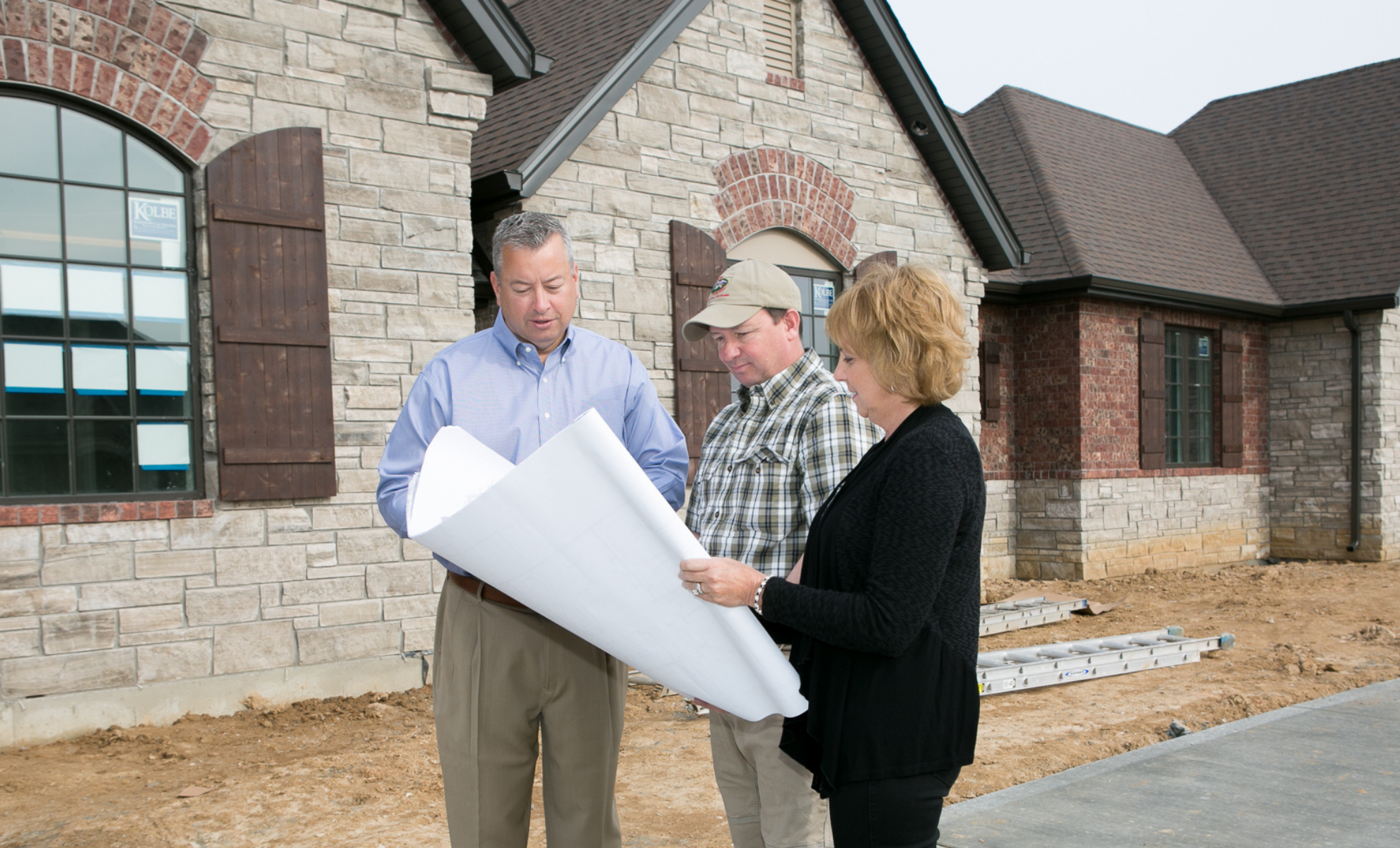 Proven Custom Construction Process
Our proven processes set us apart from other Park City home builders. As a dedicated custom home builder, our experience has led us to develop a proven process and approach to building that is unparalleled. We've learned communication is the foundation of an exceptional building experience and essential to a successful project.
We are your partner from the planning and design process through your closing and warranty period. We sit at the design table in partnership with your architect from the start to ensure every element of your project - from design to investment - is in harmony with your vision. We're here to answer your questions, keep your home on schedule, and simplify the home building experience.

Better-Built Custom Homes
Hibbs Homes was founded on the idea that our clients deserve better-built custom homes. Every home is built above codes and exceeds the EPA's certification standards for outstanding Energy STAR efficiency and clean indoor air.
Whether you choose to certify or not is up to you, but working with us guarantees that your home is more energy-efficient, is long-lasting and requires less maintenance, and is more comfortable and healthy inside than a conventionally built new home or prebuilt home.
We are active in the Park City HBA, National Home Builders Association, and have been recognized as one of the country's top Energy-Efficient Home Builders three years running.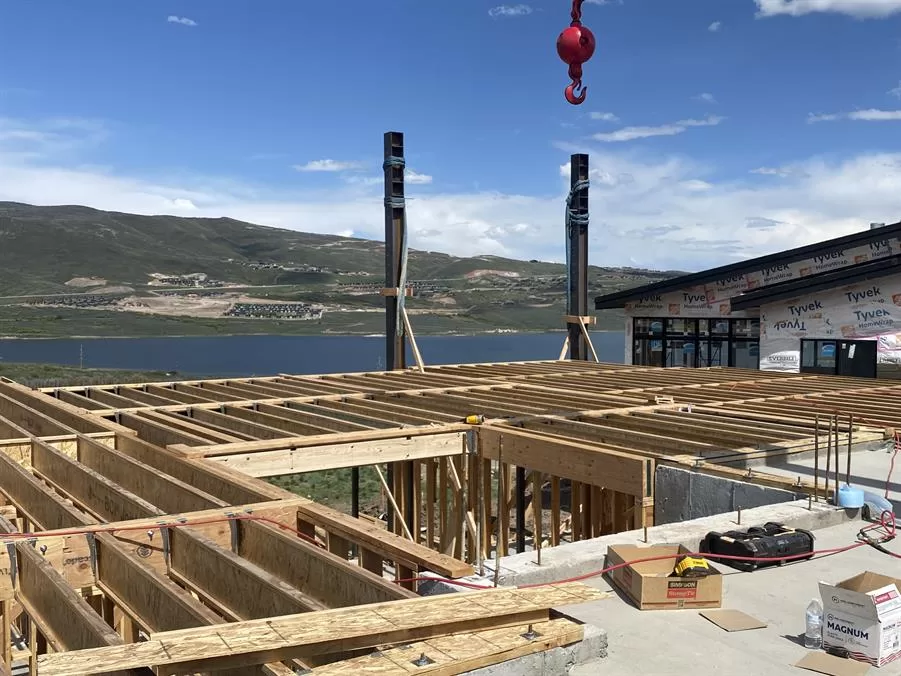 Building Your Luxury Mountain Retreat in Park City, Utah
Top Luxury Home Builders in Utah
At Hibbs Luxury Homes, our home building team is dedicated to providing you with the tools and experience to design and build your dream home in Park City, Utah. Whether you're considering private lots with acreage or finding land in a prestigious community such as Red Ledges, we are here to assist you in finding the right piece of land for your plans and your goals.
Our custom home building process is designed to meet you where you are at, whether you prefer to re-engineer an existing floor plan or you want to start from scratch with an architect or designer.
Because we focus exclusively on building one-of-a-kind high-end homes, we have proven processes and procedures that ensure your custom home building experience is more simple and enjoyable. Our highly experienced team manages your project from start to finish, ensuring that your finished home achieves your vision and is built to our Hibbs Healthy Homes high-performance building standard for healthy living, energy efficiency, and quality craftsmanship.
---
SkyRidge - Luxury Mountain Living in Park City
Hibbs Luxury Homes is a preferred custom home building partner in the newest private mountain resort community in Utah - SkyRidge Mountain Community. Located between Park City and Heber City, the SkyRidge luxury mountain community is a phased-development community with several recreational amenities and offers direct, private access to world-class skiing at Deer Valley Resort.
Hibbs Homes builds luxury mountain homes in SkyRidge Mountain Community, which offers scenic views of the crystal blue waters in the Jordanelle Reservoir and the perfectly groomed slopes of Deer Valley.
The SkyRidge community in Utah features four-season outdoor activities including a country club, golf academy, equestrian center, park facilities, hiking and biking trails, and a day-use beach.
The luxury modern mountain homes designed and built for SkyRidge meet the community's high standards for beauty and durability. Hibbs Homes has worked with a variety of Park City architects to develop custom home floor plans that are curated for the priorities and lifestyle of our clients.
Contact our award-winning custom home building team to learn more about new home building in SkyRidge.
LEARN MORE ABOUT SKYRIDGE MOUNTAIN COMMUNITY
---
Park City Utah Community Guide
Prior to the becoming famous during as the 2002 Olympic Winter Games venue, Park City was famous for being a silver mining town and has a colorful past. Soldiers stationed in Salt Lake City traversed the mountain from Big Cottonwood Canyon to find silver and, in the process, discovered Park City in 1868. The discovery of of silver deposits brought a number of miners and even George Hearst, the father of William Randolph Hearst, to Park City. The Ontario Mine owned by Hearst is said to have produced $50 million dollars of silver while in operation.
Nestled in the beautiful Wasatch Mountains, Park City is an amazing mountain town that offers residents the amenities and privileges of a mountain lifestyle combined with the conveniences of a thriving metro.
Sitting 7,500 feet above sea level, Park City is a 35-mile drive from the Salt Lake International Airport, which makes it one of the very few ski resort destinations in the world with such convenient accessibility. That accessibility, combined with the personality and lifestyle of Park City, makes this thriving community one of the most sought after in Northern Utah.
In the last decade, the Wasatch Back has seen a surge in popularity as more people discover all the area has to offer. With majestic mountain peaks, some of the world's most picturesque ski resorts, and an abundance of year-round outdoor activities, Park City is an ideal location for building a luxury mountain home that offers a quiet getaway with access to world-class amenities.
Living in Park City, Utah
Park City, Utah is a beautiful mountain town with an abundance of outdoor recreation areas, world-class skiing, and a vibrant cultural scene. Its proximity to Salt Lake City, the Wasatch Mountains, and five national parks make it the ideal place to build a home if you are looking for the best in modern mountain living.
While most famous for the pristine ski runs, the summer months in Park City offer a wide array of outdoor activities. Hiking and mountain biking trails are around every corner, and there are plenty of lakes and rivers to enjoy time on the water. The city also has a vibrant art scene, with numerous galleries and museums to explore. No matter the season, Park City has something for everyone.
Schools
Families in Park City, Utah are served by the Park City School District. The district provides education to 4,972 students in 12 schools offering grades PK-12. Parts of the community are served by the South Summit District, which includes 1,699 students in six schools from grades PK through 12.
Notable schools in Park City include:
Jeremy Ranch School
Trailside School
Parleys Park School
Weilenmannn School of Discovery
McPolin Elementary School
Overall, there are 45 schools in the city comprised of 34 preschools, 11 elementary schools, 6 middle schools, and 4 high schools. There are 14 public district schools, 2 public charter schools, and 29 private schools.
---
Recreation & Entertainment in Park City, UT
Visit Deer Valley Resort - Known as one of the top ski resorts in the country, Deer Valley offers visitors a host of lodging amenities, world class dining options, and plenty of shopping.
The resort is known as a luxurious ski destination with impeccable grooming and fantastic service. The resort features over 20 chairlifts, 101 ski runs, and more than 15 dining venues from casual to fine dining.
Deer Valley resort is home to Mountain Hosts, which provides four complimentary ski tours of the property daily with complimentary overnight ski storage and an on-site child care facility. With over 500 ski instructors, the resort is also one of the most prominent ski schools in the United States.
Enjoy Utah Olympic Park – The Park was home to several major events during the 2002 Winter Olympics. It is still the venue for official training activities for current and future Olympic athletes. Admission is free and includes access to Alf Engen Ski Museum, the Eccles Salt Lake City 2002 Olympic Winter Games Museum, the Discovery Zone obstacles course, the Mountain Challenge course, as well as several well-laid hiking trails.
High West Distillery & Saloon – Popularly known as the only ski-in gastro saloon and distillery in the entire world, High West is situated at the base of the Quittin' Time ski run adjacent to the town lift in Historic Park City. The establishment offers Western-inspired pub meals such as the bourbon-braised short ribs served with craft whiskeys and spirits sourced from the High West Distillery.
Park City's Historic Main Street
Settled between Deer Valley Mountain and Park City Mountain Resort, Park City's historic main street is home to the iconic Sundance Film Festival among other events. High-end shopping and dining have found a home in the rustic, historic buildings that line the steep street that frames the snow capped mountains that define the region.
Accessable Public Transportation
When you live in Park City, there is hardly any reason to get into a vehicle because the city and Summit County's transit system offers residents and tourists alike an easy and convenient means of getting around town.
The convenience of the public transport system does not mean that cars are entirely unnecessary, however. Due to the 400 inches of annual snowfall and the snowy mountain terrain, residents will need a four-wheel-drive vehicle to get around during the winter season.
Buying Land in Park City, Utah
Park City, Utah consistently ranks as one of the most affluent areas in the country. The real estate in the city reflects this in the cost and design of the homes in the area.
Looking for land in Park City, Utah? Home lots are still available in the SkyRide Mountain Community, Wohali, Red Ledges, and more. Hibbs Luxury Homes has relationships with highly-skilled Realtor partners who understand the home building process and can help you find the right piece of land to build your new home.
As one of the top home builders in Park City, Utah we are happy to answer any question you may have about building your modern mountain masterpiece.
Four Seasons Recreation in Park City, UT
When it comes to outdoor fun and recreation, Park City offers just about everything imaginable. Skiing is one of the most popular outdoor recreational activities here, and the city features three world-class resorts: Deer Valley, Canyons, and Park City Mountain Resort.
Living here means you can ski on some of the best terrain and the most incredible snow. Because it is a world-renowned destination, you will also likely meet people from all over the world every time you ride the chair lift, which is just minutes from your front door.
During the summer season, Park City is at no loss for outdoor adventure and mountain activities. Park City offers more than 150 miles of public trails, making it an ideal place to live for those who love biking and hiking. You can see the wondrous valleys and rugged mountains that provide the perfect backdrop for a leisurely walk or hike, or you can enjoy an adrenaline-pumping mountain biking experience. Other activities you can enjoy are golf, fly fishing, water skiing, and horseback riding. When it comes to dining, Park City is home to more than 100 world-class restaurants and bars. There is something for just about anyone's appetite.
---
Hibbs Luxury Homes are built to be more comfortable, offering room-to-room and floor-to-floor comfort. Our new home construction projects are built for healthier, superior indoor quality by using better materials that prevent the formation of mold and mildew and are not made with harsh chemicals that affect the quality of the air inside your home.
Because our homes are built with a tighter wall assembly and superior insulation to prevent air and water leaks, you can have peace of mind that your home will remain air-tight and dry - no matter what the weather is outside.
If you'd like to know more about finding a custom home builder in Park City, drop us an email or give us a call. We can't wait to meet you.